A Montblanc item always has a story built around tradition, passion, art, handcrafting: the love of noble materials and the love of precision are gathered in order to reach perfection. MONTBLANC fragrances convey the same values and traditions of the brand representing simple and elegant creations in the interest of sharpness of detail. The passion of beautiful things remains the overriding concern of MONTBLANC fragrances.
Featured products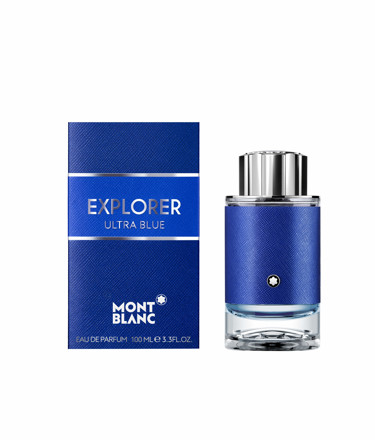 Explorer Ultra Blue celebrates the blue found throughout nature. Intense, infinite and fresh the Eau de parfum reveals a citrus woody marine fragrance. Embark on an epic journey.
Montblanc Legend Eau de parfum is a powerful aromatic woody fougere for charismatic men. Get ready to discover intensity.
Montblanc Signature is a floral, oriental and musky fragrance for remarkable women. Write your next chapter!