CIF was originally launched as JIF in the U.K. in 1974.
It was rolled out under JIF or CIF names around the world depending on ease of pronunciation in the local language.
Today, the product is sold in 60 countries, in 39 as CIF and the rest as JIF, with a few exceptions.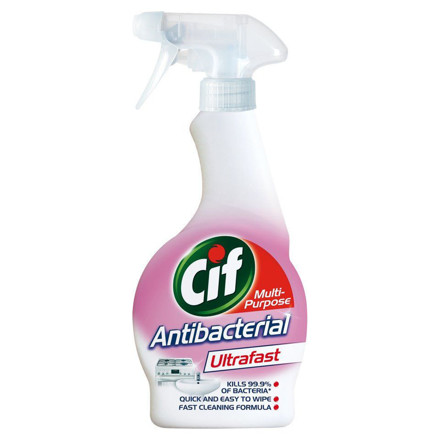 This Multi-Purpose cleaning spray kills 99.9% of bacteria and works throughout the house on everyday kitchen and bathroom dirt.
Cif Multi-purpose Disinfecting Wipes clean and disinfect in one wipe, leaving nothing but a zesty scent.
Cif Power & Shine Multi-Purpose Wipes are ideal for quick, but powerful daily cleaning around your home.