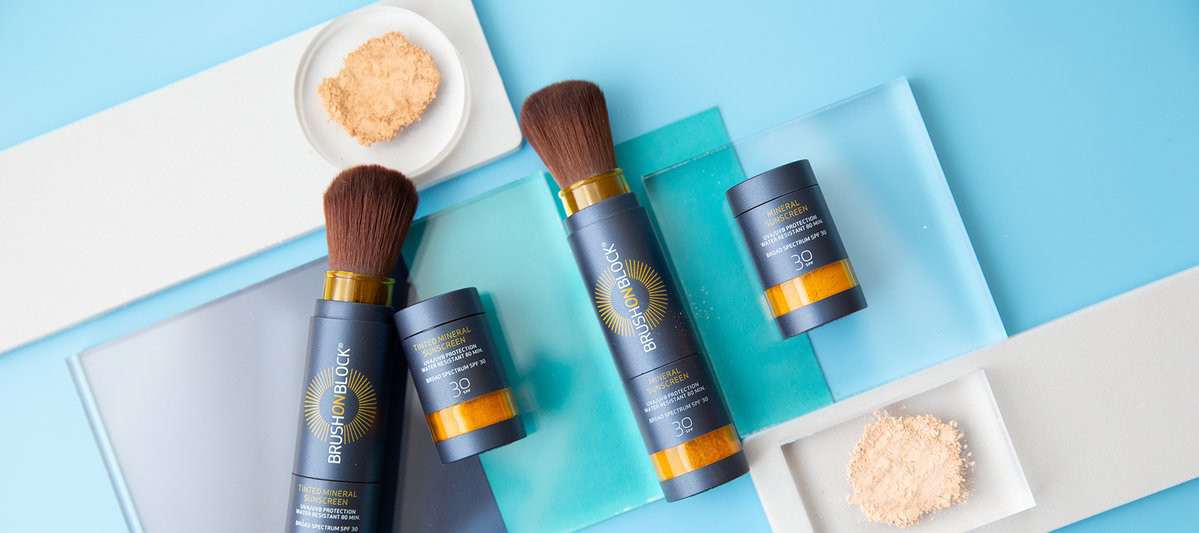 Brush On Block products are made exclusively with mineral sunscreen actives, so not only are they safe for you and your family, but also our oceans and reefs.
Featured products
Housed in a self-dispensing brush, Brush On Block is sweat and water-resistant, and offers broad spectrum protection from both UVA and UVB rays.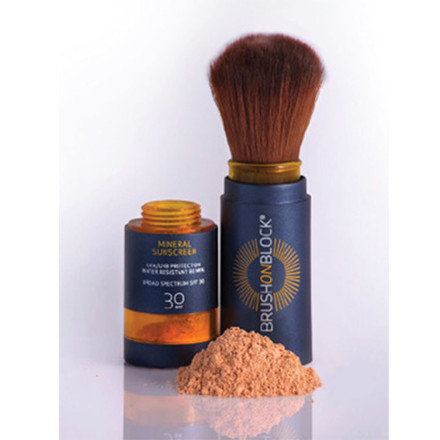 Convenient, on-the-go sun care products that are safe for you and safe for the environment, with only natural and effective ingredients.
When your Brush On Block sunscreen is empty, there's no need to throw away a perfectly good brush, just attach a new powder catridge to the bottom of the brush and you're set for another 3 months or so!