Founded by the renowned Malaysian singer, Dato' Sri Siti Nurhaliza Tarudin, BeauSiti positioned as the premium Halal brand, with the quality at par with international brands.
It is a clean brand, attracting informed and wellness-motivated consumers who are taking more holistic approach to their health. In a world where health & beauty dominates the marketplace, Beausiti has chosen a more purposeful path, guided by the belief that the ideas of Beausiti reinforced through natural ingredients and supported with understandable and believable claims for everyone.
Featured products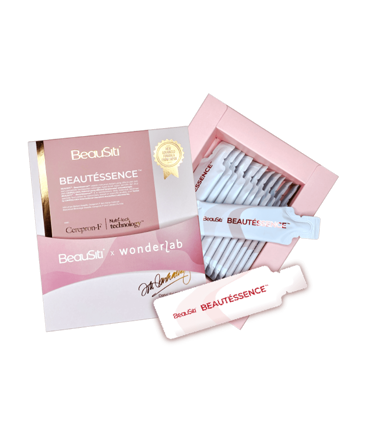 Daily consumption of Beautéssence will boost cell rejuvenation and revitalisation as well as elimination of toxins from your body, maintaining healthy looking skin and boosting the immune system. Its unique formulation offers holistic beauty benefits for true beauty; inside out!
Beaukids is a tasty and nutritious jelly drink made from Strawberry Puree and multivitamins to help support your child's healthy growth and development.
BeauSiti Beaunest: Bird's Nest Drink With Honey, Lemon and Peach is made by genuine bird's nest, honey, lemon and peach by using the latest advanced technology and traditional recipe.
Beaunest, is a bird nest drink that is rich in nutritional value as it contains ingredients that provides energy and boosts the immune system – particularly in improving one's lung health.